The completed Permittee Registration Application and other required documents must be submitted in person to the NYC DOT central Permit Office to complete the registration process.
A full review will typically take between one or two business days.
When all necessary information has been submitted and reviewed, the applicant is issued a Permittee ID Number that must be used on all permit applications. This number should be kept confidential and only used to apply for NYC DOT permits.
Questions regarding permit registration can be directed to the central Permit Office. The contact information and hours of operation can be found in Appendix C, NYC DOT Contact Information.
Homeowners applying for Sidewalk Construction permits who intend to do the work themselves do not need to register.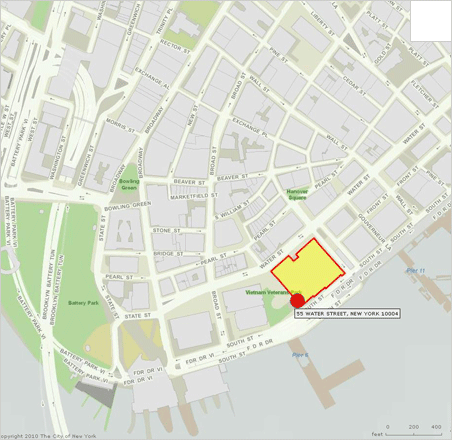 The central Permit Office entrance is via Vietnam Memorial Plaza between Water and South Streets.